MANAGING DIRECTOR/CHAIRMAN
by RODNEY GNANAMANY
(ASSET GOLD (PVT) LTD)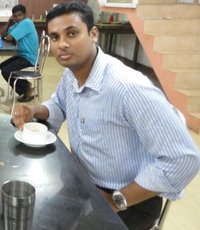 About Us www.assetgold.lk

A Comprehensive Look at Asset Gold

Migration has been a continuous and hot topic in Sri Lanka . Scores of Sri Lankan leave the shores of their motherland armed with bundles of hopes that the grass is greener on the other side with aspirations of becoming somebody. Though there are a number of those who realize their dreams amidst all odds, there are several unsuspecting Sri Lankan who get hoodwinked by unscrupulous agents or so called consultants leaving them utterly disillusioned about their dream of reaching greener pastures. We are trying our best to prove that all consultants are not rogues. My advice is Fear of failure is often worse than failure itself. Be prepared with you qualifications and experience because pressure comes from being unprepared.

I juggle such a demanding job and still manage to spend time with my parents at home?

To start from the beginning I studied at Alexandra College . After my A/L's I started my BBA course while was working as trainee Marketing executive N.Vaitilingam Co in Colombo . Then I worked in different companies to get my marketing experience in different field, salary was not my main target. My father has been my strength. He gave me the strength and provides the opportunity to expand because he notices my potential to grow.

I work on a strict schedule; I meditate every day which gives me an enormous amount of strength to focus on my goals and improves my level of concentration.

I take a break on Sundays and spend quality time at home.

How Asset Gold (Pvt) Ltd came into being?

I was studying with my father about the visa procedure and how the visa officers view to select people for the visa when he was working in the embassy of Japan six years ago when I was a teenager. With time, I started taking on more cases. Subsequently, I started my company is 2007. This profession requires ability to send people to Canada through our consulting have the knowledge of existing law in Canada . There are very few licensed practitioners operating in Sri Lanka and the public don't generally have access to a licensed practitioner because most of them are based overseas. But it all depends on how much we study about the country and its law when coming to migration. Subsequently, I started this firm in Colombo with only 2 staffs in 2007 which is now a fully fledged company with case officers.

We work with consultant agents in Canada who are experts in the field of migration. The operation is bigger than one would anticipate but we are at an advantageous position as visa Consultant firm is permanently based in Sri Lanka . What our advice to the clients is that successful people keep moving, they make mistakes but they never quit.



How do you ensure that applicants successfully get through the process of acquiring a visa?

Sometimes we have to go through hard time in a customer's process to migrate to Canada . So if you don't climb the mountain, you can't view the plain, that's the sweet fruit of hard work. We always try to maintain a 100% success rate and assist them through the entire process. When a client arrives, we look at their educational background, work experience, age and English language requirements. The system is points based and depending on the points the visa class and the pass mark differ. Depending on their criteria, qualification and experience, they will be given points.
We identify if applicants fulfill those criteria and if they have the necessary documentation. After the initial assessment, we give them the relevant options and the process that should be followed. If they want to go ahead, we liaise with the assessing authorities which means the very first step of the process is getting the skill assessment done. This involves getting their qualifications recognized as an equivalent to an Canadian qualification. Even if some customer doesn't have certain diplomas or other course for migration, we always motivate them to get the qualification in a proper manner and teach them that faith is necessary for victory, so if you think you can win, you've won.

How does one pick a suitable Migration Consultant?

The public must take into account that anyone who is practicing in this industry must have sent people recently and at least try to get a client who already got the visa to Canada through there consultancy. Some consultants have the knowledge of existing law in Canada but why cannot they send people to Canada , so this is the only way to pick a migration consultant.
I would advice those who wish to migrate to shop around and not limit you by visiting just one. It's important to remember that apart from this that consultant must give exact advice as to how your visa will be processed? How will it be processed? .Under which category? What are the monies involved? Are the ideal questions that need to be raised prior to handing over your case?
The process is transparent and by law we are required to have an agreement between the consultant and the client where every single detail is thoroughly spelled out. Travel hopefuls can check out the HR center immigration website.

What are the other advantages of consulting with Asset Gold (Pvt) ltd?

First a good plan today, is better than a perfect plan tomorrow. Since we are permanently based here, it has given a lot of advantages as clients have access to us anytime. Today anyone can get their work done through the Internet, but if you get assistance from an experienced migration consultant in the field, it will give you more assurance. This is what we do day in and day out so we are aware of the difficulties that may be encountered. Especially in case of clients applying for the first time and have never gone through the process. We conduct the first interview, which is an obligation-free consultation, free of charge. During that consultation, we do an in- depth analysis of the clients details and then decide if we can proceed or not. If there's any issue, we will know what it is immediately as we are in touch with the department there and then we can quickly respond and rectify it.

This is a fiercely aggressive profession such as this must be challenging. How do I take on this challenge head on?

A: I had to work really hard to bring our business to this level. It involves a lot of dedication and focus.
Building the trust was the most challenging because I was too young in the business. I'm grateful to the support I've got from the staffs and clients as it has helped the business a great deal and I've built the trust and confidence among the public.
Service is the key to building a successful company. My experience with my father who worked in Japanese embassy taught me how to serve and bow down to my customer. I try my best to talk to each client regularly and build a rapport with them by making myself available whenever they want me. I sometimes see 30 people a day and it's really exhausting, but to the 30th person it's his or her precious life so I treat that person as if they are the most important thing in my life.
Our company is different because the client has access to information and there is a confident person to talk about the law, provide the necessary advice and protect the confidentiality.

What are the future plans, for Asset Gold (Pvt) ltd?

At present we are trying to provide more settlement services so that when clients come here, its not just getting the visa and leaving. If you can find employment, that is a great achievement. We plan to have employment contacts and we are dealing with a few job agencies. We have been successful but its not widely practiced. We are working with some job bank to get these employment opportunities sorted. We are also in the process of developing our website. We want to provide more services such as checking visa status so you don't have to wait for updates, as they are readily available online. We are working on that. We are also looking at providing more services in IELTS such as holding English classes as well.

AssetGold is my own business. I enjoy working with my staffs? There is a positive thing?

A: It is positive because motivation is there only if a motivator is there and I don't waste time on unproductive thoughts. The public trust us because I m young and I will never spoil my future.

There a philosophy that has guided me and seen me through life's trials and tribulations?

I strongly believe that success is measured in the problems we overcome to get there. And there people who sometime lie to clients to overcome a problem, but my point of view is, a lie may take care of the present but it as no future. I never work for money, its quality and customer service first and then money simply follows. I always take risk because when a person risks nothing, he does nothing; he has nothing and is nothing.

Final thoughts.

There are many people going to Canada , because it is a multicultural society and the many prospects there. There is freedom to keep your identity, in terms of race religion or even food, which has made Canada the preferred destination. Whatever your reasons may be, if you are looking to migrate and seeking assistance you must look for a migration consultant. In the market, there are many people involved but professional migration consultants should be the way to go.