"Enjoy and do"-whatever it may be...then Success will be racing to catch u......!
by Jananee Rajam.D
(Palani-624601,Tamilnadu,India.)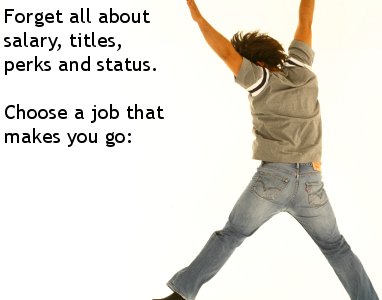 Hi friends,

I would like to contribute something here by sharing my experience..

In the high school studies i used to be the topper of the class always, however tough it may be..

But when i entered my senior higher secondary school and college, i felt the competition and i really got scared to compete with my fellow competitors..Only one thing dominated in my mind is that 'I SHOULD WIN' , but to my surprise i was continuously pushed back amidst my hard work and i really reached a stage of depression due to my series of failures.

At that time, i really felt that i need some time to analyse , why this BIG CHANGE? Then i realized,my BIG MISTAKE..

Previously, whatever i used to do, even if it is cleaning a vessel or finishing an assignment , i loved the job and i had the LOVE in THE TASK, so there was full concentration and automatically i could make a difference...But now my mind last the track and it was seeing only the competition and not love doing it.

Friends, the success mantra is very simple, LOVE UR JOB whatever it may be, then success will be yours, don't be Mechanical and do things for others sake...Do It for yourself , for your satisfaction and please 'LOVE IT'..........

Do one small step and i hope it will help you a lot in transforming yourself,start giving your 100% in each and every second in each and every job you are doing in a day..Starting from the morning and till going to bed, just concentrate one task at a time and love and do it and i m sure you yourself will feel the difference.

Most of us, do many a things, just randomly and for the namesake..please don't do it...All of us are capable enough to create wonders and miracles..Just take time for yourself, listen to the things that are happening around you and see the wonderful creations around you(microbes and ants to huge elephants)...whenever you are getting any problem don't deal it emotionally , see rationally.compare yourself and your problem with THE SIZE OF THIS GALAXY, and then decide whether you have to really worry about it.

All of us should have"Edisionic Efforts, Napoleonic Heart,and Socrates Know thyself"..

LIFE IS ONCE, PLEASE DON'T WASTE IT BY PONDERING OVER SILLY THINGS AND WORRYING FOR USELESS THINGS..!

"ALL THE VERY BEST"